Sample 1 ( Lalbagh Garden Bengaluru city )
Well, India is a diverse country and have a plethora of parks and garden which is quite popular among the whole world such as Rose garden, Rock Garden, Indira Gandhi Memorial Garden, Vegetable Garden, and so on. How I was here I would like to talk about one of the best Garden" Lalbagh Garden".
Last year I visited Bengaluru with my family in order to meet our relatives. At that time, I saw this Garden first time and it mesmerized me most. it is situated in the center of Bengaluru City and covers a huge area of approximately 240 acres. In fact, it also has a rock formation which is 3000 million years old and enhances its beauty. There are for different entry gates to enter which was beautifully covered with flowers.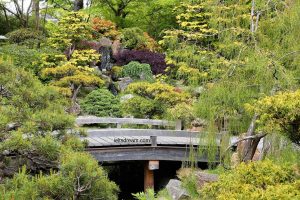 Every year, a number of tourists from different nations came there to explore the beauty of this Garden. There are so many interesting factors in this Garden which attract numerous individuals. Firstly, some of the floral clocks have installed in every entrance of work. Secondly, the day of Republic and independence, flower shows are held in Lalbagh. In addition to it, plants have cut in the shape of an animal such as giraffe, zebra, elephant which influence the local and non-natives. There is a mini-train for children as well as a playground with a ride like swings, slopes, and seesaw and so on.
I personally liked it very much and remember it till now because I saw it the first time and to be honest it was just like the 8 wonders of Earth. I clicked so many photographs of beautiful nature scenery at that time and whenever I saw it, I recall the whole memory of this Garden. So that was the garden where I would like to visit again and again.
Sample 2 ( O P Jindal park Kurukshetra city )
Well, parks or gardens add beauty to cities. In the present scenario, many people love to go to parks for work or exercise. About a month ago I also Visited a beautiful Park named O P Jindal park. I would like to describe it briefly.
O P Jindal Park is located in Kurukshetra city and I felt highly elated after visiting this Park. Actually, there were my summer vacations last month. I wanted to go outside to see a tourist place. Then, my maternal aunt offered me to go with her to Kurukshetra. Actually, she originally belongs to this city. My parents allowed me to go with her. So I went with her to enjoy my holidays. At that time she took me to O P Jindal park. It memorized me most for some reason.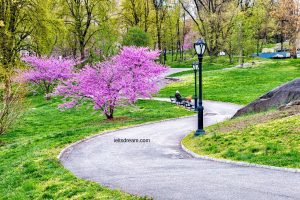 First of all, at the entrance of this Park, thousands of the plants are grown as well as some plans are cut according to the shape of animals such as elephants, giraffe and so on. I do surprised about this.
In addition, when I enter in this part then I saw that this park is divided into two sections. Call perfection is for children. Some swings and roundabouts are available. I saw many juveniles there on that day. David playing games with their friends such as badminton, running, and so on. Another section of this park, open track, as well as yoga or exercise section, is available. Along with this, some benches are available where senior citizens can sit for relaxation. I saw a plethora of young ones and order persons there. They were doing many activities there such as yoga, exercise, walk and so on.
Apart from it, open gym facility is also available there which people can use according to their convenience. To be honest, some presents cannot afford expensive gym in their city. so they visit this park and become healthy.
Overall, this is the park which I like most. If I get another chance to visit there, then I would like to do so. Visiting in O P Jindal park was a treat to watch for me.
Follow Up Questions-
Do you recommend others to visit that place?
Yes, of course, many times, I explain to my siblings about this place. I also recommend them to visit there because this place mesmerizes to a lot of people. Also, it is a well-maintained place.
Would you like to go there again? and why?
Yes definitely, I would like to go there again because it is a beautiful park which attracted me most. Especially, its entrance is too attractive with a hundred flowers of different types.
Which is the other park or garden in your area?
Well, I have been living in a village since my childhood and there is only one park named "Nature Park". This has built by youth club of my village. many people like to go there in the morning and evening time. It has a jogging track as well as open gym facility. People use this open gym facility who cannot afford expenses of private gyms.
Why do people like to visit there?
Well, As I mentioned before that people like to visit there for jogging and other exercises. Apart from it, older persons go there and enjoy gossip with their friends. They sit on benches which are available in this park. In addition, children like to go there for playing games because they love to wander in this park. All in all, this park is just like a boon for the villagers of my village.