Sample 1 (web designing and development)
Well, I am lucky to have so many people in my life who has some interesting, creative ideas and opinions. However, here I would like to talk about one of them Mr. Manpreet Singh. I personally believe that he has enough knowledge about anything or any aspect.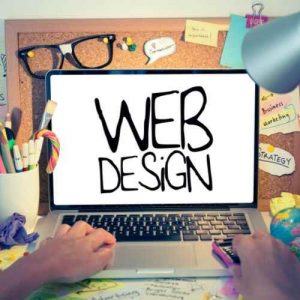 He is my best friend and his age is nearly 35 years. If I am talking about his physique, he has a round face and brown eyes. Although he is tall and Slim, he looks very handsome. Interestingly, one thing that I like most about him is that he is health conscious and do hard work to keep his body fit and healthy.
In the presence of time, he runs his own business in web designing and development. I found that he has great knowledge about different aspects, such as religion, politics, history, health, home remedies as well as computer software and hardware. With the Help of this knowledge, he turned his business into an international level and achieve huge success in it.
In addition to it, he always surprised me to show their innovative ideas. For example, recently I visited at his home, I saw a beautiful piece of furniture in his house. Then he told me that, he made this furniture on his own with the help of waste car tires. I was so surprised to see that, because, he utilized the wastage in a proper way.
Moreover, he is a good advisor also. He never gives any statement before analyzing both aspects. In other words, he goes to the depth of the fact then gives his opinion. Last but not least, some other people also came to him for advice because he always gives better advice to others. So that's why I think he has interesting ideas and opinions.
Sample 2 ( knowledge of home remedies )
Well, I have met with many persons in my whole life who have interesting ideas or opinions. So I would like to talk about one of them. That person's name is Lovepreet. He is my childhood friend. We usually talk to each other via phone and sometimes we meet face-to-face. We did Study together from the first standard to the twelth class in the same school. In the present scenario, he is a doctor by profession.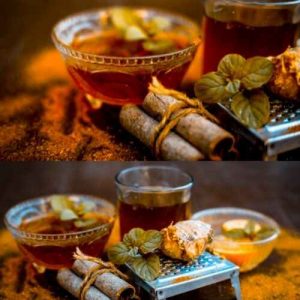 If I talk about his physique then he is tall but looks very handsome. His hairs are black as well as he has blue sparkling Eyes which attracts everyone. Apart from it, his dressing senses are really very good. On the other hand, if I talk about his qualities, then, he is down to earth person and punctual. He gives respect to his elders. A Special thing of Lovepreet that attracts me most is his honesty.
In addition, he is a good advisor because many times I get advice from him. For instance, I remember the time when he helped me to select the best option for me related to my profession. At that time I was in dilemma to choose course after my 12th standard. Then, he advised me to take a computer application course because he knew that create interest in computer studies. So I am very thankful to him because that advice has proved beneficial for me.
Apart from it, he has good knowledge of some fields such as home remedies, genetically modified crops and so on. Once a week, we meet at his home. And at that time we shared our views and opinions with each other. If I find some problems in any particular area, then, I like to get advice from him. Many times he motivates me and encourages me to achieve my goals.
In the present time, he has been working in a hospital as well as whenever he has free time, likes to do a medical check-up of persons of my village. He advises them to do exercise. All in all, he is a person who has good opinions and ideas. I can trust him because he always gives me good advice. I wish May he lives long.
Follow Up Questions–
Do you think adults often have more opinions than older ones?
Well, according to my point of view, older persons have more opinions than mature persons because they have different type of experiences. Also, senior citizens have faced many ups and downs in their entire life. They can know or solve a complication in a better way. However, adults solve their problems by their own smart ideas and opinions.
Do your parents have interesting ideas or opinions?
Yes of course, they have. In actual , my father is a retired army officer and my mother is a fashion designer. So, they both are well-educated and able to provide good opinions or ideas to others.
Is it beneficial to get advice from a person who have good opinions?
Yes definitely it is fruitful because such the advice are proved like a boon for us.Through it, we can solve our problem in easy way. Also, we can consider both aspects negative and positive, of a thing by getting advice from a wise person.