Sample 1 ( Advertisement on Swachh Bharat campaign )
Well, nowadays, there are a plethora of advertisements to publish and broadcast on TV, Newspapers, Magazines, and Billboards. In fact, with the help of this advertisement, we came to know about the latest products which are recently launched in the market. In the present scenario, there are so many advertisements that are quite popular and influence individuals.
However, here I would like to talk about an advertisement which I saw on national TV channel star Plus about 2 years ago. This advertisement is about the Swachh Bharat campaign. This advertisement attracted me the most because it has a strong emotional message.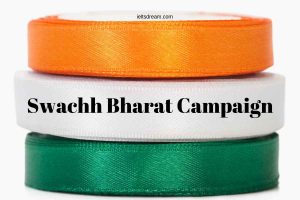 In this ad, a person stood in the bus station and a drunk cold drink as well as talking over the phone. After finishing his drink, he throws the empty can on the road. At the same time, a girl who was passing, in the same way, watch it. She went close to his person and said uncle, can I help you to cross the road?
The man argued with her, why you said that? She again replied to him, I was worried about you because the road is full of traffic. At that time, he shouted and said, what you mean I am blind. The girl retorted him, if you are not blind, then why you not saw this dustbin and throw your can on road. He felt ashamed at that time .he picked the can from the road and put it in the dustbin as well as feel sorry.
I remember each and every scene of this advertisement because of it repetitively in between of daily soaps. Secondly, this ad has a strong emotional message which touches the heart of my corner. Apart from it, this campaign is also promote by our PM Mr. Narendra Modi. Last but not least, the main motive of this ad is to make India clean.
I personally believe that the Swachh Bharat campaign is the most powerful and attractive ad because, if we want our environment clean, then we have to put a contribution to save it. It is only possible with the collaboration of citizens and government. All in all, this advertisement gives a beautiful message and I remember it yet.
Sample 2 ( Adv. on awareness By Amitabh Bachan )
Well, advertisement is a way to promote the product. It helps us to know about the latest comedies of Supermarkets which are launched by companies. In fact, we see advertisements everywhere such as on walls, billboards, newspapers and so on. I would like to talk about an advertisement which I remember well.
This advertisement is related to use toilets and a Bollywood star Amitabh Bachan has played a lead role in it. It gives a message to common persons for using toilets. I like this advertisement because it has been working for people to make them healthy.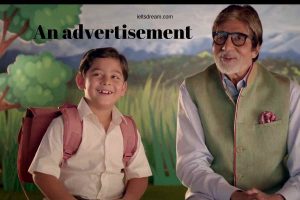 According to its story, Amitabh Bachan aware of a group of villagers about the hygienic environment. Also, he says that it is unhealthy when someone has not used toilets. But unfortunately, some persons do not understand Mr. Amitabh's words because they were illiterate. But Mr. Amitabh explains to them about the benefits of using toilets politely.
In addition, he tells us that it is necessary to clean our hands with soap after using the toilet. Some children are also involved in this advertisement. With the help of this ad, many people get information about toilets because in some areas of India humans are not aware of this matter. Also, they don't know the bad impact of it. This ad spreads awareness between parsons.
Moreover, the main motive of this advertisement is putting a contribution to a campaign which has run by India's Prime Minister Narendra Modi for healthy India. The honorable prime minister has also supported this advertisement.
I watch it many times on television when I enjoy movies or reality shows. So this ad leaves a profound impact on people as well as on me. I think it is the best advertisement which I ever watch.
Follow Up Questions–
Are companies make advertisements by focusing on children?
Yes definitely, there are some companies in the supermarket that promote their ads by concentrating on children. They think that it is very easy for them to lure kids toward commodities. For instance, First cry company produce items for juveniles. When kids watch it on television, they insist their parents to buy it for them.
Have you ever followed any advertisement?
Yes many times, I follow unique type of advertisements. For instance, nowadays, an advertisement of grammarly software  is gaining popularity in India. Normally, I watch it on TV or internet.Web designers use this software to make their content error free. In fact I also use it.
Do you think kids insist their parents to buy that product which they watch in advertisements?
Sometimes, kids force their parents to buy that product for them which is useless. Children are immature and do not have enough knowledge about products. Ads like perfume, bikes, alcohol are irrelevant for offspring.
What an advertisement tells us?
Well, according to my point of view, advertisements tells us about the newly launched products of different companies in the supermarket. In addition, it aware us about the new fashion trends of young generation. Also, it helps us to know that what people like to wear or eat in the present time.