Sample 1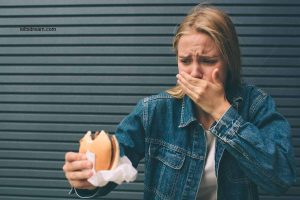 Well, every person visits a restaurant to having a meal there with family or friends. Many times, I like to go to a famous restaurant in my city. Its name is "Deep restaurant". It is located in the City Centre of Moga. Usually, I go there on weekends. But here I would like to talk about the time when a deep restaurant provided me a bad food service and I felt very gloomy. I explain it briefly.
On my 18th birthday, I invited two of my friends for dinner. We decided to have dinner in "Deep restaurant" because I thought that I can enjoy some moments of my life with my friends. So we reach there at 7:00 p.m. via bus. On that day the restaurant was not so crowded.
Besides, we entered this restaurant and sit there on chairs. Along with chairs, there was a big table which was enough for us to eat food with comfort. So, we checked the menu card and ordered food according to our own choice. Moreover, after ordering the food, we did wait for 10 minutes but no waiter came there. Then I asked a waiter about our order. But he told me to wait for some time.
After it, a waiter came and served food to us. I was so astounded that food was not hot as well as I felt that it is a staple food. I asked the waiter but he said to me that our kitchen has closed and you have to eat it as it is. so I got angry because I felt disappointed in front of my friends.
Then I complain to the manager of Deep restaurant. I explained the whole situation to him. He apologized to me and scolded waiters for behaving badly. Then, He helped us to get fresh food and I felt some relaxation. Overall, that was the restaurant which provided a bad service to me.
Sample 2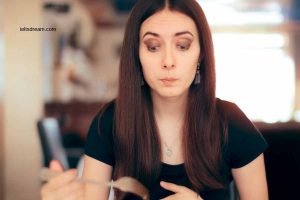 Well, I belong to city Moga which is a fast developing city of Punjab state. In the present scenario, there are a plethora of restaurants or food chains where Indus people spend their leisure time with their family as well as near and dear ones. I also like to visit a restaurant for having a meal or celebrating any occasion and event as well. However, there are a few changes in my life when I received bad food service from any restaurant I will share one situation with you.
last year, on my husband's birthday, I organized a surprise party in the hotel" seven wonders". I came to know about this restaurant on television. This food Resort recently opened in my area and they promoted their hotel through advertisements on TV. In the ads, they told the facilities which they provide such as pool party, children party, decoration, kitty hall and so on. I like it so I checked the reviews on the internet and I was so surprised that everyone gave a 5-star rating to this hotel. So that's why I chose this restaurant to celebrate my husband's birthday.
But Unfortunately, when I and my family reached there, I was so disappointed because this was different as they are shown in its advertisement. Apart from it, visit 20 minutes on the table but no one attended us or took our order. After It, when we ordered our main course, I received it after a long wait approximately 40 minutes. The food was neither hot or not delicious. I complain to the waiter, but he had started arguing with me.
All in all, the whole experience of this restaurant was awful and dissatisfied because I wasted my time, money or special day as well.
Follow Up Questions–
What kind of services are bad services?
Well, according to my point of view,  a service which is unable to provide a sense of satisfaction to the customers. It may occur because of the quality of service.
Why do some people choose to remain silent when they receive bad services?
Well, such the persons do not want to do fight with the service provider for the bad quality of the product. They like to do compromise with the condition. So, they remain silent.
Who should be responsible for bad services?
According to me, a person who provides bad service is held responsible for bad service. Sometimes, it occurs due to some misunderstandings.
As a boss, what would you do to prevent bad services?
Well, If I become the boss of a company, then, I will try to provide better training to employees of my organization to offer good service to customers. I will also try to find reasons behinds bad service to improve the condition.