Sample 1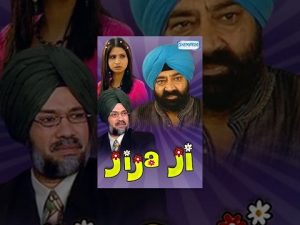 Well, there is a plethora of comedy actor or actress in Bollywood industry such as Sunil Grover, Johnny Lever, Kapil Sharma, Bharti Singh, Govinda and so on. However, top of it, I personally liked 'Gurpreet Ghuggi' as a comedian actor. Please allow me to explain it briefly.
Gurpreet Ghuggi is also known as' master of laughter. He is now 46 years old but he looks like the 30s. He started a career as a comedy actor at the age of 19 in the form of a theatre performer. Ghuggi is a multi-talented person because he works as a Bollywood actor, comedian, director as well as politician. He is famous for his work in Punjabi movies.
In addition, he is very kind-hearted or down to earth person. He always donates some money to needy persons or NGOs. Along with this, he also has strong relations with his co-workers because he is very Cooperative and polite by nature.
If I talk about his performance and his profession, he is now a very eminent personality of Bollywood or the Pollywood industry. He did So many serials in starting off his career. For instance, thank you Jijaji, the best comedy of Gurpreet, Parchhawain and so on. Besides it, he performed a great role in Punjabi cinema such as Carry On Jatta, Ardas, Singh is King and many more.
He is the one and the only person who has shown in every hit movie. Ghuggi reached a peak of Glory in his career. He did so many movies as a comedy actor and they all had a massive hit in the industry. All in all, Gurpreet Ghuggi is the most popular and entertaining person in Bollywood industry who forces anyone to laugh.
Sample 2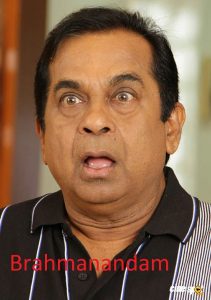 Well, there are a number of comedy actors and actresses in India such as Bharti Singh, Harsh Limbachia, Kapil Sharma and so on. But here I would like to talk about a famous comedian named Brahmanandam who is also an Indian film actor in Telugu cinema. I like to describe him briefly.
Manan Dham was born on 1st February in 1956 and he has struggled in Telugu cinema to become the most famous. He had joined during his 18s. I like to watch Telugu movies dubbed in the Hindi language. Almost in every movie, I watch him and enjoy his funny dialogues.
To add to it, he worked in more than 1000 movies and he is one of the highest-paid actors in Indian cinema. Also, he is a film director. Surprisingly by the grace of God, he is currently holding the Guinness World Record for the most screen credits for a living actor. Along with this, he has won many awards for his good acting in movies such as Filmfare Award, cinema awards and south Indian International movie awards for his best comedy.
Apart from that, the Indian government gave him a special award named Padam Sri in 2009 for his contribution to Indian cinema.
Before this time, I did not have enough information about this comedian but I just watch his movies. Fortunately, By the grace of God, I searched for information on the internet about Brahmanandam. After it, I also told to my friend Lovepreet, because she also likes to watch Brahmanandam's films. Sometimes we both watch his movies.
Overall, Brahmanandam is just like a living legend of India because I think that is the only person who can create humor in films. If I get a chance in the future, I would like to meet him.
Follow Up Questions–
Why are comedians famous?
Well, according to my point of view, comedians become famous because of their funny dialogues and character in films. They make a movie excited and more interesting. People start watching them on television and like them. Some persons follow them on social networking sites such as facebook, twitter, Instagram and so on.
Do you think children should try to copy film personalities?
Not they shouldn't. It can put a bad impact on kids' mind. For instance, some famous people have bad habits such as having alcohol, using cigarette and so on. If children start to follow them, then, they would indulge in wrong ways. It will spoil the life of a juvenile. So, they should not follow them because it is useless for children.
Are famous personalities rich in your country?
Yes, of course, Famous persons are rich in India because they gain money by working in movies and other types of shows. For instance, a Bollywood star named  Shahrukh Khan is very famous amongst Indians. He gets a big amount of money for working in a film. So, he is a rich personality in Indian Cinema. Apart from it, there are other famous persons who are rich such as Akshay Kumar, Amir Khan, Sachin Tendulkar, Mahendra Singh Dhoni, and so on.
Do you follow any famous person?
Yes, sometimes I follow my favorite actress named Sonakshi Sinha. I follow his clothing sense because she wears a different type of clothes than other actresses. But I never follow bad habits of famous personality because I know that it can hurt me.