Sample 1 ( A retired School Teacher )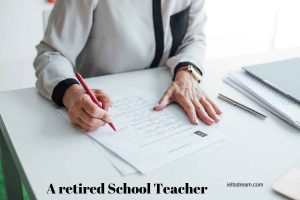 Well, neighbors are our first relatives who help us in our difficult situations. Luckily, my all neighbors are well behaved expect Mr Hardeep.
He is retired from a school teaching job and lives with his family. He has been living in my neighborhood for the last 3 years. In his family, there are 5 members. All the other members are well educated and well behaved but he always disrespects the others.
He spent most of his time to sit outside of his house and scared the other who passed in front of his house. According to me, he is the most irritating person in the world. There are numerous of the reason behind it. Firstly, he is very rude and impolite because he always talks about rude behavior with others. Secondly, he is not behaving respectively with elders and kids. In addition to it, sometimes he shouts on some silly issues.
I vividly remember an incident when he loses his temper and behaves impolitely with the kid. Last month, when kids were playing cricket on the road, then by mistake ball entered in his Garden. Because of everyone afraid of him, so one boy left his courage and went to him and requested him to give back his ball. But, he shouted very loudly. he warned to kid do not play there next time as well as start beating him. He did not return the ball as long as he broke the bat also.
To be honest, I never saw any person like him who is responsible, rude, careless, impolite. So for me, he is the most irritating person.
Sample 2 (A retired bank manager )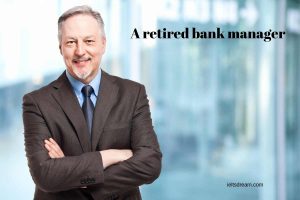 Well, I know a number of persons who are irritating and they hurt me sometimes. From them, some persons are my relatives and few human beings are living in my neighborhood. Here I would like to talk about one of them.
That person's name is Mr Anurag Bajaj who is a retired bank manager. He has been living nearby my home for the last ten years. Mr Bajaj lives with his family. He is so different from a normal man. If I talk about his physique then he is a tall man. His hairs are Grey and he has black sparkling Eyes. His personality is really very attractive. but he is an irritating person.
I find him irritating for some reasons. First of all, he disrespects his wife and sometimes he beats his wife with a wooden stick. Many times I hear screams of Mr Bajaj's wife. I believe that it is a very cruel activity and a sin to beat to someone. In addition, he causes to every person whoever lives in my society. People hate him. I remember a day, I saw that he is wasting water by washing his car. I felt very bad advised him to stop it, it is wrong to wastewater. But he started scolding me loudly. I was so astounded and afraid of it. After that time, I never communicated with him.
Moreover, he irritates to kids. Actually, juveniles play games in a park what that park is in front of Mr Bajaj's home. When children play evening time then, they speak very loudly in a joyful mood. But Mr Bajaj as well as curses them. So I don't like him.
Apart from it, some persons often talk about him bad father has beaten him in his childhood. Also, Mr Bajaj did the crime of stealing money. That's why Mr Bajaj behaves badly. All in all, Mr Bajaj is an irritating person for me who lives in my neighborhood.
Follow up Questions–
Which factor you think is responsible for people to become irritating?
Well, according to my point of view, incomplete wishes are responsible for this. Some parents do not allow their kids to choose anything according their own desires such as school, profession and especially life partner. As a result of it, children start hating their parents. When they grow, they become irritating.
Do you think all the busy persons are irritating?
No, Not at all, only some persons become more irritating when they get stressed by their busy schedule. They become unable to get free time to enjoy their hobbies. As a result of it, they start behaving badly with others. such the persons delay their works on next day.
How can we handle irritating people?
Well, we can handle them with love and care. I think one can consider those factors which are responsible for their condition. After it, we can easily understand the feelings of an irritating person. For this, one has to make sure that he or she is with that person in good and bad days.
Is there any irritating person in your family or relatives?
No, there are no irritating human being in my own family because we are all living a happy life together. We love to enjoy each and every moment of our lives.