Sample 1 ( speak on Satinder Sartaj Punjabi Singer )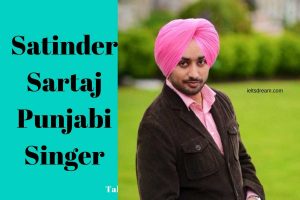 Well, music becomes part and parcel of our life. In fact, we need music to celebrate each and every occasion. In the present scenario, the musical industry gaining popularity day by day and launch many singers every year. There are a plethora of singers who are very famous in Bollywood industry such as, Gurdas Maan, Armaan Malik, Nusrat Fateh Ali Khan, Kumar Sanu, Kishore Kumar and so on. However, I like Satinder Sartaj most and I will describe him briefly.
He was born in the Punjabi family. He is now late in his 30s. Sartaj started his career in 1999 in front of a small gathering. Satinder also participated in the antakshari musical competition which was broadcast national TV channel named Zee TV. This show was hosted by Annu Kapoor. He won this competition and entered in Bollywood industry.
There are some reasons why I like him. First of all, he is a multi-talented person. For instance, he is a singer, songwriter, actor as well as a poet. although he completed his study in music and singing, he Always said that poetry is his first love. Secondly, he has a good vocal quality which attracts every age group peoples to listen to his music or song. in Addition to it, he is the first singer in the music industry who had completed Ph.D. in music. Because of it, he has a great knowledge of music and musical instruments.
Moreover, each and every song of Satinder Sartaj has a good message. He also works to promote Indian language all over the world. Nowadays, he performs national or International programs. Recently, he received a reward for his good singing. He becomes the role model of the youth and so many other peoples follow his style and dressing.
Last but not least, every song which is sung by Satinder Sartaj is a massive hit in the music industry such as, sai, Nikki Jahi Kuri, Udaariyan, Dil Pehla Jiha, Nilami, Massomiat and so on. According to me, he is the best singer who motivates the juvenile through his singing.
Sample 2 ( Speak on Armaan Malik Indian Playback Singer )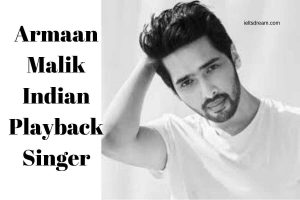 Well, there are many singers in India who have incredible vocal quality. One of them is Armaan Malik. He is a playback singer in the Indian cinema. Many people have known him as the king of romance in Bollywood. I like it very much. I would like to talk about him briefly.
First of all, if I talk about his physique then he is an average build young man. He has a fair complexion with sparking Eyes and his personality is really very attractive. In fact, he attracts to every girl towards him.
Apart from it, he has unique qualities such as down to earth person. He is a kind-hearted human being because he helps poor people with money and clothes. For this, he has established a Charitable Trust to help poverty-stricken people. To add to it, he gives respect to his followers.
Moreover, his first appearance in a film named Kaccha Limboo in 2011. From that movie, he has been working as a playback singer in Bollywood. Especially the performs his songs with the help of a musical instrument named guitar. He always sings romantic and soft music.
Furthermore, he has won many awards in cinema such as global Indian Music Academy Awards, Kalakar awards and so on. Along with this, he has played the role of the judge in a music reality show.
He is my favorite singer also because his voice attracts me most to listen to him again and again. Mr. Armaan has social accounts networking sites such as on Instagram, Facebook ,YouTube, and so on. I follow his Instagram account in order to know about him more and more.
Overall, he is the best singer in my country to whom I like to listen. If I get a chance in the future, then I would like to meet him. May he live long.
What kind of music is popular in your country?
Well, traditional music is most popular in India because it links us with our culture. But rock music and pop music is also gaining popularity nowadays between young ones.
Why people like to listen songs or music?
Well, according to my point of view, persons like to listen music to rejuvenate their fatigued mind. It helps them to get a break from their busy schedule to relax their mind. Apart from it, by doing it, they re-concentrate on their work or study again. In fact, music is important to celebrate special moments of our life.
Do you listen international singers or not? why or why not?
Yes of course, I listen songs of two international singers named Justin Biber and Shakeera. Also, I like to watch live stream of their musical concerts on YouTube. If I get a chance to visit in their concert, then, I will definitely do it.
If you get a chance to meet your favorite singer, then, what will you do?
Well, as I mentioned in answer of cue card the name of my favorite singer. It will be great for me if I get a chance to meet him, then, firstly, I will inform to my near and dear ones. After it, when I will meet him, I will click some photographs with him. Then, I will upload these pictures on my social accounts such as Facebook, and Instagram.