Sample 1 ( Mother Hide the truth )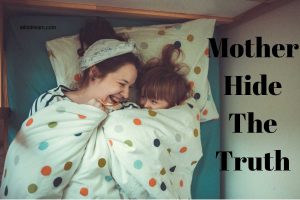 well, to be honest with you, so many times when people hide the whole truth. Sometimes I also conceal that truth from others in order to not hurt them. However, here I would like to share an incident with you when my mother hides half the truth from me.
I vividly remember, I was in the 12th standard and I had my final exam in the month of February. After the exam when I was returning with my friend, at that time I called my mother to tell her about my exam. She picked the call and replied to me, came home as soon as possible. My mother told me that, grandfather was not well and he needs immediate medical care. She said to me to come fast because we had to go with him to the hospital.
I was so worried that, how he had to gotten ill all of a sudden. Because, 2 days ago, when I met with him, he was Fit and perfect. At that time, I was so confused, what happened with him and why my mom cut the phone quickly. I was very close to my grandfather so, I cannot wait to see him.
I went to a taxi stand and hired a cab in order to reach home quickly. On the way, I met with my cousin brother and my aunt, they looked sad. I asked them where they were going. On the time, my aunt retorted me, they went to my home because had some work with my mum. I ignored all these things and traveled together.
After I reached my home, I noticed that all my relatives, as well as near and dear ones, were there and they looked sad. All of a sudden, I realized that my grandfather had passed away. So that was a time when my mother hide half-truth from me and there was a logical reason behind it. She knows that I am emotionally attached to my grandfather so, she wanted to make sure that, I reached home safely without any anxiety and then she told me the whole truth.
Sample 2 ( Amazon cheat with me with their fake Product Listing )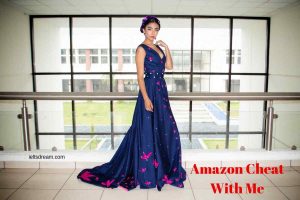 Well, cheating creates many problems in our lives. Sometimes, we have to face danger or other complications when Evil persons cheat us. So here I would like to talk about the time when the website named www.Amazon.com cheated me. I describe it briefly.
Once upon a time, I was doing online shopping on www.Amazon.Com, then I watched an advertisement for a beautiful dress. It was a blue-colored gown. There was a layer of pearls on its neck. Also, it was a floor-length gown with nice embroidery on it. It mesmerized me the most. I checked this product and ordered it. For this, I paid by my credit card.
I was so excited about this. After one week, I got this order. With the joyful mood, I opened the box But I saw that there was no gown in it. I was so astounded.
To be honest, in that box, I found three packets of bath soap. I captured a video of it as well as clicked pictures of this order. Before that time, I ordered many commodities from this website and got items just according to my order but this time, I did not know what was happened?
Then, I sent an email to the manager of this website www.Amazon.Com as a complaint and informed him about this cheat. Also, I sent videos and pictures by attaching it with email. I said to him to give my money back or provide me that product which I ordered in actual.
The manager apologized to me and gave me my money back but he cut a 10% amount of money. Then, I felt some satisfaction. All in all, that was the time when someone cheated with me and I felt so disappointed.
Follow Up Questions–
Why people cheat others?
According to my point of view, some people cheat others to hurt them. Such the persons tell lie to other ones and create many problems for them. On the other hand, some people cheat other by mistake or without any bad intentions.
Do you think telling white lie is good?
Yes, I believe that telling white lies to someone is good because it can help us to solve big problems. Through it, we become able to fill happiness in the lives of  other persons. In addition, we can motivate a person by telling white lie to him or her.
Have you cheat or hurt any person in your life him or her?
No, I never cheat to any human being to hurt him or her. It is also true that I quite believe in white lies because I do it to inspire or motivate someone. To add to it, whenever, I organize a surprise for my near and dear ones, I have to tell lie to them. For instance, once upon a time, I organized a surprise birthday party for my mother but I did not tell her truth.