The diagrams below show changes that have taken place in the Sawry District neighbourhood since 1920. Summarise the information by selecting and reporting the main features and making comparisons where relevant.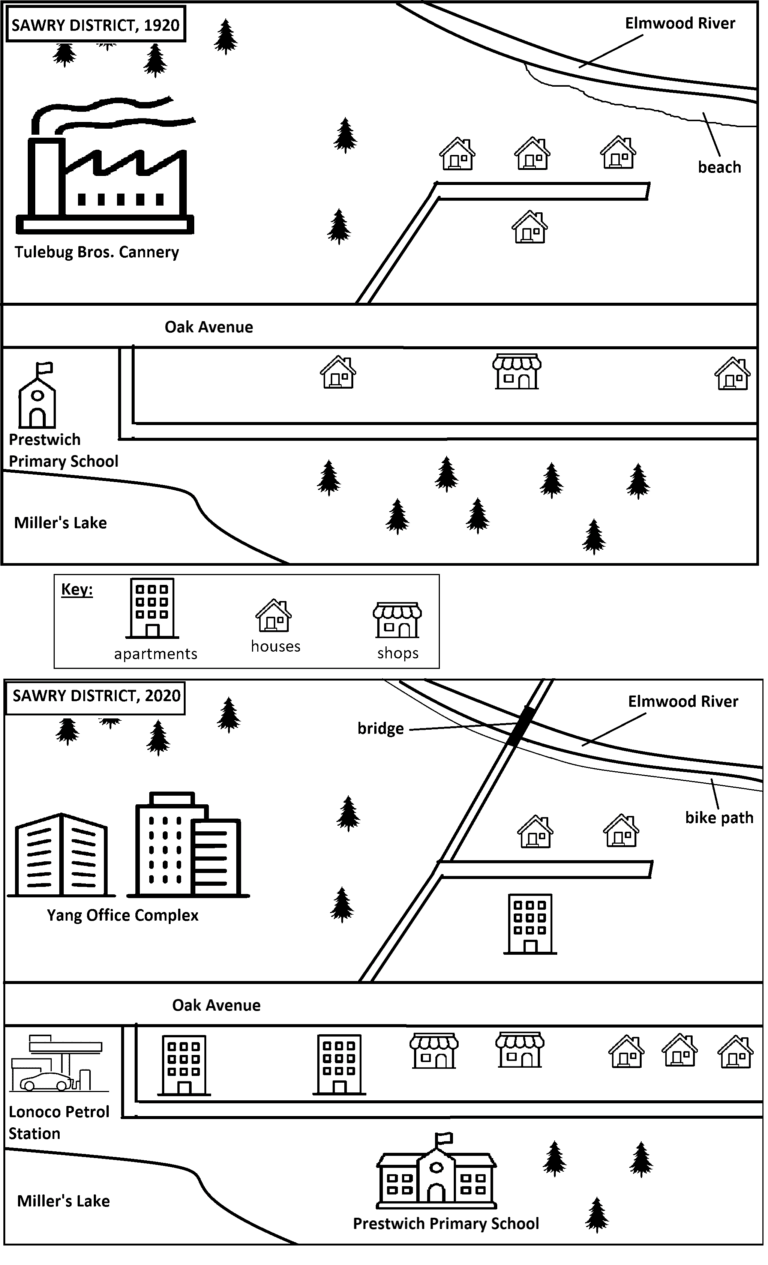 The given diagram demonstrates certain development changes that had been in Sawry District.
In1920, there was a Tuber Bros Cannery industry which is surrounded by trees from two sides, but a century ago, it had been replaced by a young office complex. Also, there was a beach at the outskirts of the Almond river, which had been removed to build the path for bikers. There were no facilities for citizens to cross the river, but in 2020, they made a bridge that really assisted people in moving to the other side of the river, and authorities had been opting to build apartments in the place of two houses.
On the other side of Oak Avenue, there was the least number of shops in 1920, but in 2020, people enjoyed more varieties of stores with the apartment. There was a Prestwich Primary School in the southwest of the district, which moved to the middle of the south. And the filling station is just above Miller's Lake.
There is no doubt that engineers built their infrastructure, but they did by compromising with the greenery of the district.
Also Read Some People Say that We Are Spending Too Much Money on Personal Events
Follow Us Our Facebook Page For Updates related to IELTS material