The graph describes the changes in Medical Funding in four countries from 2010 to 2018. Summarise the information by selecting and reporting the main features, and make comparisons where relevant.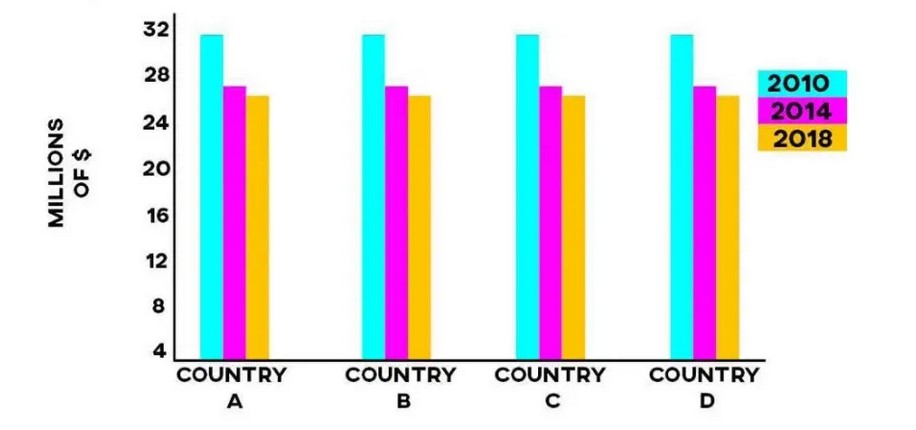 Sample Answer of The Graph Describes the Changes in Medical Funding in Four Countries from 2010 to 2018
The given bar chart illustrates the information about the money was expensed for medical into four various countries in four years duration from 2010 to 2018.
Overall, we can see that the millions of dollars were declining over the eight years period in the different nations in medical.
The data about the year 2010 shows that the fund was almost third in the countries A, B, C and D.While the fund of the middle year was sharply dropped down more than a quarter. There was a large change between 4 years.
It was a moderate change between the next four years gap. In the year 2018, all the countries were expensed approximately 25 million dollars in medical. The above four years between 2010 to 2014, the fund was rapidly declined, and the later four years gap, the fund was minimally decreased.
Follow Us Our Facebook Page For Updates related to IELTS material