Sample 1
well, there are so many people in my life who influence and motivate me from time to time. however, here I would like to talk about my teacher Mr. Vinet who encourage me most to attain my ambition.
I met him the first time when I was in the 6th standard. he was my maths teacher. firstly, I thought he was very rude and strict by nature but, he proved wrong to me .he was a diligent and kind-hearted person. he was behaving with students very politely and friendly as well. he never made anything so complicated and tried to clear each and every concept of mathematics by explaining again and again.
his way of teaching was very impressive so he explained each and everything in an easy method which was easily understandable. thus, I remember every theory and concept which I learned from him.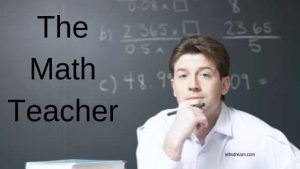 to be honest, he is the person who influences me most because he helped to build my strong base in mathematics subject. As we all know that, you can't build a strong building on a weak foundation.apart from it, he is a very down to earth person who helps other students with providing them free tuition. he also taught us moral values in school .alon with this, he always gave some examples of eminent personalities to motivate us such as Kalpana Chawla, mother Thersa, A.P.J. Abdul Kalam and so on.
after university education, I was in dilemma to choose my profession .therfore, I went to his house in order to take advice from him .on that time, he appreciated my passion about computer and advice me to start your own business in field of networking .he explained benefits of computer profession.moreover, he adviced me that never choose short cuts .in other words, do hard work to get success in your life because Rome was not built in one day.
I learned so many lessons in my life from him and I feel very lucky to have such a nice human being in my life as a guide.
Sample 2 ( A childhood Friend )
Well, I have met with many persons during my whole life. Some persons encourage me to meet my objectives, the other hand, few persons demotivate me from my work. But here I would like to talk about a person who encourages me. That person's name is Lovepreet.
He is my Childhood friend. We were studied in the same School. But he was my senior during my school studies. He is 3 years elder than me but he always encourages me to achieve my desires.
Actually, about five years ago he had moved to Australia in order to do his further study there. Firstly, he had joined the IELTS course to get proper command of the English language. Then, he got 7 band scores in IELTS exam. Then he migrated to Australia for higher studies. In the present time, he is working as a manager in the Human Resource Department of a multinational company in Australia.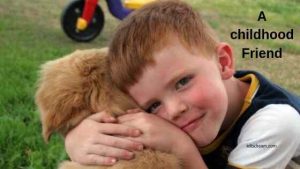 Whenever he calls me by phone, he encourages me to perform better in my studies. Many times, he helped me in my studies. For instance, about 3 years ago, I had completed my 12th standard. After it, I was in a dilemma to choose the best course for my future profession but unfortunately, I didn't have enough knowledge about college studies.
Then I shared my emotions with him. He advised me to get admission in Bachelor of Computer Application course because he knew that I am interested in computer science. So he gave me good advice which I followed. I really thanked him. About a month ago, he came to India from Australia in order to attend a wedding party. At this party, I met with him as well as we shared our opinions with each other. In addition, we enjoyed the wedding party by dance together on the dance floor. Also, I clicked some pictures of us.
Moreover, after a week, he went back to Australia. We do chat with each other via social networking sites such as Facebook, Instagram, share chat and so on. Furthermore, whenever I feel any confusion related to my work or studies, I give more preference for getting advice from him. It always motivates me. All in all, he is a person who encourages me many times.
Follow Up Questions-–
Are people encourage others in your country?
Yes definitely, people believe to encourage and motivate other ones in India. Also, they convince other people by giving good advice as well as motivate them to achieve their objectives. For instance, parents and teachers guide juveniles in challenging situations of life.
What do you think is it easy to motivate someone or not?
Well, according to my point of view, it depends on a person's interest and understanding. If a person is hardworking and he or she wants improvements in his or her life then, we can easily motivate him.
Have you ever encouraged someone?
Yes many times, I encouraged some persons during my whole life. For instance, about three years ago, I encouraged my brother to do hard work. Actually, He had failed to pass final exams of 10th standard due to his carelessness. He was sad when he saw his result. I motivated him to do hard work and pass these exams. At that time, he followed my opinion and became able to pass in exams with good marks.