The graph below shows the number of hours per day on average that children spent watching television between 1950 and 2010. Summarise the information by selecting and reporting the main features, and make comparisons where relevant.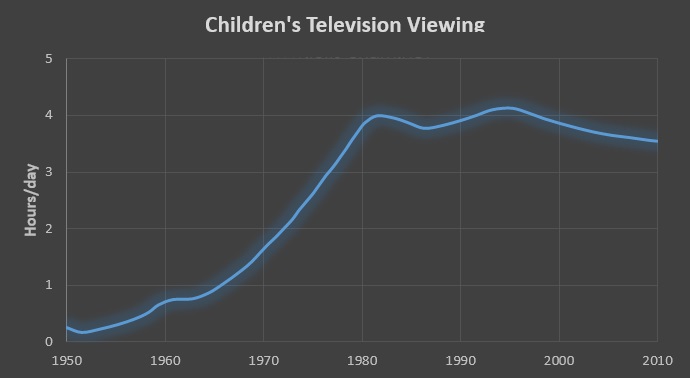 The graph illustrates the number of hours children spent while watching television per day on an average between 1950 and 2010.
Overall, it can be seen that after the year 1970, there was a drastic growth in television viewing, but before it, kids consumed only a few hours in this activity, say 1 to 2 hours per day.
To start with, in the years 1950 and 1960 kids utilized less than 1 hour per day in watching TV and also from here, onwards 1960 up to 1970 only 1 to 2 hours were spent in this. Interestingly, after the year 1970, the spike increased drastically. The kids who used to spend only two hours a day now consumed up to 4 hours each day. But, after 1980 there were fluctuations between 3 to 4 hours of viewing every day. However, this trend slightly decreased after the year 2000, until the year 2010, children used less than 4 hours but more than 3 hours per day.
Follow Us Our Facebook Page For Updates related to IELTS material