Write a report for a university lecturer describing the information on HCT Graduates By college below. You should write at least 150 words. You should spend about 20 minutes on this task.
---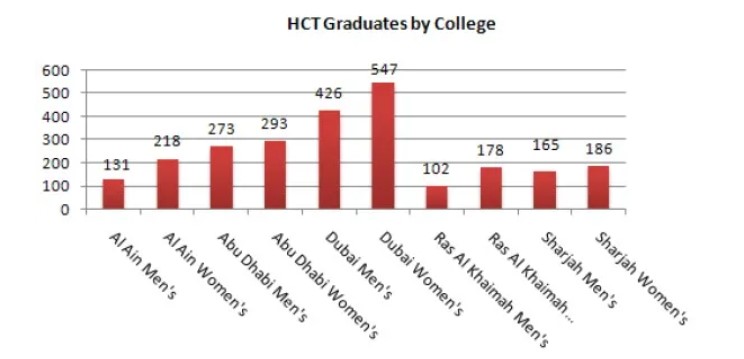 The bar graph illustrates data on HCT graduates according to the place of study, and the colleges are divided according to gender. Overall it can be noted that there were more female graduates than males, Dubai colleges had the highest number of graduates, and the least was from Ras al Khaimah colleges.
On a more detailed note, Dubai women's college recorded the highest number of graduates at 547 while the Dubai men's had 426. This was followed by Abu Dhabi college, with 293 women graduates and 273 male graduates. Then Al Ain college had 218 female student graduates and 131 males.
However, Sharjah college and Ras Khaimah college had the lowest number of students graduating from their colleges. Sharjah college was the second last, with 186 women and 165 men completing their studies. The least number of graduates were from Sharjah college, with 178 female graduates and 102 male graduates.
Follow Us Our Facebook Page For Updates related to IELTS material