Sample 1 ( Mandy's own restaurant and food chain in India ) A good cook
Well, I am a foodie person and I love to do the cooking for me and my family it gives me a sense of satisfaction. However, here I would like to talk about my cousin sister who has great culinary skills.
Her name is Mandy and she is 30 years old. She has good knowledge of different cushions and tastes. Mandy is a wonderful chef who always surprised me with her beautiful innovation in cooking. She had graduated in hotel management from well renowned University and has 5-year experience of the chef in a hotel. However, now she runs her own restaurant and food chain in India.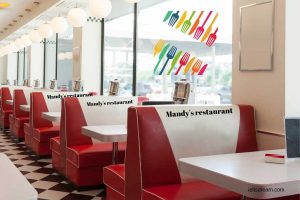 She is a multi-talented person in my family who manages her career and home at the same time with ease. Sometimes I wonder to look at her how she manages all these things easily. She shows her skills in emergency situations. For example, when sometimes uninvited relatives came, then she prepared food effortlessly and in less time.
She cooks different items such as Indian cuisine, Italian, Chinese and so on. In addition to it, she is an expert in baking. She bakes so many types of bread at home such as whole wheat bread, multigrain bread, fruit cake, oatmeal bread. Apart From it, on the festival season, she makes sweets and desserts for our family over near and dear ones.
By the grace of God, her business as a chef reaches the peak of Glory. I Personally believe that she is the best chef in my family because she has great knowledge of Herbs and spices. Secondly, whenever she face any difficulty during the cooking time, she excellently handled it as well as solve it. Last but not least, she also makes with love and passion. Therefore, according to me, she is the person who has good cooking skills.
Sample 2 ( Aunt Manpreet's Online channel easy cooking recipes )
Well, I can cook Indian food but I am not a perfect cook. But I know some persons who have great culinary skills. One of them is my maternal aunt Manpreet. I think she makes the best food. Every dish which I tasted is fabulous because my aunt cooks it in her kitchen. I would like to explain her cooking skills briefly.
My maternal aunt is a chef by profession and she has established her bakery in her own home. Lovingly, she is an expert in baking Cakes and pastries. Her Bakery name is "Preet Cakes". Many people orders cakes from her Bakery. They love to go there. In addition, she can pick other foods such as Italian, Chinese, Indian and other Continental recipes. Whenever I visited her home, she gives me a unique dish to eat. Then, I appreciate her for mouthwatering food.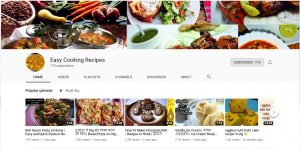 Apart from it, she organizes cooking classes during summer vacations and Winter holidays for those persons who want to learn cooking in a perfect manner. She gives this type of training to every type of person whether he or she is young or older. Manpreet believes that age doesn't matter in learning a new skill. She provides this course at a very reasonable price which people can easily afford.
Moreover, last year, she has started her own blog of cooking recipes in order to spread her knowledge to other ones. Her blog name is easy cooking recipes where you can search for a variety of food recipes. Along with this, she runs a YouTube channel shares her cooking skills through videos. I also love to watch her videos and I write comments on it.
Overall, I believe that my aunt Manpreet is a culinary expert who can cook any type of food as well as she is a good cook. I appreciate her and I wish she may live long.
How can one learn a cooking skill?
Well, according to my point of view, a person can learn cooking food in a perfect manner by joining the cooking schools. There, culinary experts teach students how they can cook tasty food in an easy way. In addition, you can watch tutorials or videos on YouTube and then, cook a mouthwatering meal.
What are the popular types of food in your country?
Well, I live in India. In different states, people like to eat a variety of food such as their traditional food. They think that the traditional meal is full of nutrition as well as tasty. Apart from it, other continental foods are also gaining popularity day by day in India.
Do people like to eat junk food? why or why not?
Yes definitely, fast food has become part and parcel of every person's life. One of the main reasons for it is a busy schedule of persons. People indulge in work or studies from morning to evening and they do not have enough time to cook food for themselves. They buy a readymade meal and eat it. Apart from it, companies who sell packaged or preserved food, promote their product by advertisements on TV or on pamphlets. It lures children and elders to eat it. So, they have this type of meal.