Sample 1 ( Vocations in Manali, Himachal Pardesh )
I have been interested in traveling because it gives me a break from my mountainous and mundane routine. In fact, summer vacations are the best time to go somewhere to explore the beauty of other places. Hair I would like to share my last summer vacation.
Last year, I went to Manali with my family during the summer holiday. We booked a 4 x 4 car for traveling and started our journey at 5 o'clock. We halted two stations in between of our journey. Near about 8 O'clock in the evening we reached our destination and stayed at the Hotel name Shingar. This was 7 days tour so I was fully excited to enjoy each and every moment.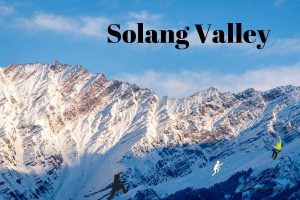 The next day, we went to other places of sightseeing such as mall road, buddha temple, and so on. We spent two hours on Mall Road and enjoyed the pleasant weather of Manali. From the mall road, hills looked so beautiful and attractive. In addition to it, we visit the local Park of Manali which was just near to Mall Road. This Park was lush with greenery and had planted numerous plants that enhance the beauty of this Park.
Apart from it, we also visited Solang Valley as well as Rohtang Valley which was the most exciting and thrilling part of our tour. I enjoyed the snowfall there and played with snow. Moreover, I did some of the adventurous activities there such as rafting, tumble train ride, oak ride, paragliding and so on. Last but not least, we had spent 2 days with the local family and enjoyed their local food. Overall the experience was so much fun there and I enjoyed My summer holiday most.
Sample 2 ( Vocations in Delhi- India Gate, Karol Bagh Streat)
When summer vacations are considered as a long break from studies for students. It helps them to write as well as rejuvenate their minds. I also love to enjoy the summer holidays. But here I would like to talk about the holidays which I had during my school days. I explain it briefly.
I was in the 10th standard I got holidays for a summer season. So I want to enjoy it at that time. I Requested to my father to take us to a tourist place. Then he promised me to take me and my siblings to Delhi.
Actually, there are many tourist places in Delhi which I want to visit tourist places in Delhi where I wanted to visit. So we went to Delhi and stared at my uncle's home. My uncle has been living there for the last 5 years with his family. He felt happy to see us.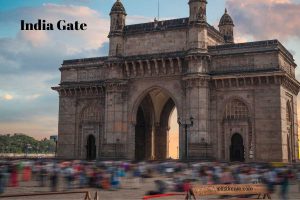 There, he suggested us to visit tourist spots during morning or evening Times because there was scorching heat in noon due to the summer season. So we stayed one day in his home and on the next day, we visited Red Fort. This is a historical place built by Mughal Empire Shah Jahan. He constructed it when he shifted India's capital from Agra to Delhi. It is a fabulous place which is red in color. That's why it is known as Red Fort. Many visitors' visits this place and enjoys it. I also felt happy when I went there. I also clicked some photographs there.
In addition, we visit another tourist attraction named India Gate. The Indian government is maintaining this place. My father explained to me that it is one of the most popular tourist places in the entire world. Lots of people come there and enjoy their free time. Its design architectural mesmerized me the most.
Moreover, the next day, I visited a famous food street in Delhi. This is Karol Bagh Street. I had eaten three different meals there such as Pav Bhaji, spring rolls, and Aloo Tikki. The food was mouth-watering. Apart from it, I did many other activities there such as visiting a park and museum. All in all, after a week, we came back to my home. I really enjoyed this vacation. In the next vacations, I would like to go there again.
Follow up Questions–
Where people like to go on holidays?
Well, it depends on person's interest. Some persons like to visit historical places in their vacations because they think that it is good way to learn about historical buildings. Some other people like to explore new places such as south pole and so on. Apart from it, few human beings like to stay at their home during vacations.
Do you like long vacations or weekends? Why ?
Well,  long holidays and weekends both have their own importance in my life. In long vacations, I like to visit in another part of country such as southern part of India because my maternal uncle lives there. Through it, I get a chance to enjoy activities in coastal  area. In contrast, I like weekends because it enables me to spend time with my family. On weekends, I can help my mom in household chores.