Sample 1 ( sewing and embroidery skill )
Well, practical skills help us in this competitive world. There are a number of practical skills which people like to learn such as cooking, driving, teaching, speaking a foreign language and so on. But here I would like to talk about a skill which I have learnt. Its name is Sewing and embroidery skill. I learnt it about 3 years ago. I describe it briefly.
Actually, after completing my 12th standard, I want to learn something new such as a skill. But I was in a dilemma to choose the best option. On the time, mother advised me to learn Sewing and embroidery skill. So I decided to do so. For this, I searched many institutes which provided this type of skill. But unfortunately the course fee was so high and I could not afford it due to some problems.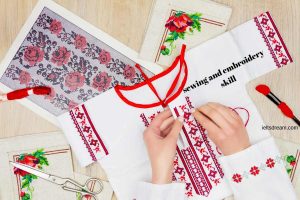 I decided to learn it with the help of internet. Along with this, my mother helped me to learn this skill because she also designs clothes for other ones. She taught me some basic steps of sewing and embroidery skill.
Apart from it, I watched videos on YouTube and learn how to stitch Punjabi suits. But I wanted to learn it in a perfect manner.
So after a year, I had joined the course of sewing and embroidery. In this, I learnt to stitch western dresses from a professional fashion designer. I did it at a very reasonable price.
Moreover, in the present scenario, I can design any type of clothes such as gown, frocks, plazo, shirts and so on. I would like to take it as my future profession. Overall, By learning this Sewing and embroidery skill I can stitch clothes for myself as well as for my family members. I love it because it gives me a sense of satisfaction.
Sample 2 ( Communication practical skill )
I have always been interested in learning a new skill because, in this way, I am able to show my creativity as well as improve myself. I have learnt so many skills which are quite beneficial for me such as drawing, painting, swimming, cooking and so on. However, here I would like to talk about communication skill which proves fruitful for me.
After my +2 standard, I was free for 2 months so I would like to utilize that time properly. But, I did not decide which skill help me most. Actually, I was in dilemma and I consulted my cousin brother who was living in Canada. He suggests me to join a language course in order to brush up your complications skill.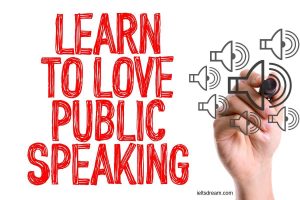 I searched for the English language course on the internet. Luckily, I came to know about the renowned Institute who provide this skill in my area. I visited their Institute and inquired about course. I was so surprised to know about the benefit of it. Therefore, I enrolled myself in this Communications course.
After having this skill, I saw so many changes in my life. Firstly, I was reserved by nature but having this skill, I feel more comfortable to talk to anyone. Secondly, with the help of this, I got admission in a well-reputed university. Thirdly, I also doing now part-time job f a radio jockey just because of this skill. Last but not least, I wanted to go abroad and now I am very much sure that this skill helps me a lot to become my dream come true. So this communication skill proved quite beneficial for me.
Follow Up Questions–
What type of jobs require practical skills?
Well, according to my point of view, every job requires practical skills. For instance, driving needs proper concentration and experience of driving a vehicle. In addition, a teacher should have good pedagogical skills so that he or she become able to teach students in a better way.
Why are practical skills  beneficial?
Well , it opens a door of opportunities for us. Firstly, practical skills helps people to get employment in multinational companies because these organization provide jobs to only those people who have practical skills. Secondly, one one open his or her own business by having practical skills like web designers can establish their own business. Last but not the least, a person having stitching and embroidery skills can open a boutique and can design clothes for others.
When persons learn practical skill, what they enjoy?
Well, according to my point of view, when person learn exciting practical skills , then , they enjoy using it. For instance, when a person learn driving, he or she enjoy driving a car or other vehicle. Sometimes they choose  special type of practical skill as their profession and enjoy it. It gives them a sense of satisfaction as well.