Sample 1 ( Life-changed after watching Secret Movie)
Well, change is a law of nature. Everyone who lives on earth goes through this process. I also experience so many changes in my life, some are positives and few are negatives also. However, I would like to share with you a life-changing experience of my life. Please allow me to explain it briefly.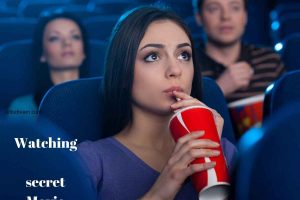 About 2 years ago, I was running my own business. but Unfortunately, due to some issues, I faced a huge loss in my business. As a result of it, I had to shut down my organization and I became hopeless and unemployed. At that time, I was so depressed and always thought negative. For instance, nothing is good in my life, why this happens with me always. I spent my whole time in a dark room alone. because of this, I suffered from migraine problems.
One Day, my friend came to my home to show his consolement with me and he suggested to me that, this is the result of your negative thinking. It was hard for me to understand, how my negative thoughts affect my entire life. Then, he advised me to watch the" secret" movie which is a motivational biography.
After watching it, I realized so many positive changes in my life. Firstly, I started to see the brighten side of aspects. But before this, As are positive and negative aspects of things. Secondly, I become more confident and more creative. Last but not least, I start my business again and achieve success as well. I learned from this movie, what you think, you can get. In other words, your thoughts create your life. So, it was a life-changing experience that I learned from the movie and gain peak of Glory in my life.
Sample 2 ( Life changed after my Father encouraged me )
Well, when I was in the 8th standard, I was not dedicated to my studies despite the motivation of my parents. At that time, I spent most of the time playing computer games or playing with my friends. So, in final exams of 8th standard, I did not do study enough to pass exams. My parents felt worried about it because they wanted to see me at the peak of Glory.
After exams, I got a result and I was so astounded because I got only 55% in the 8th class. I started crying because it was my fault. and I was failed to pass two exams. I felt ashamed in front of my parents who always encouraged me to do hard work.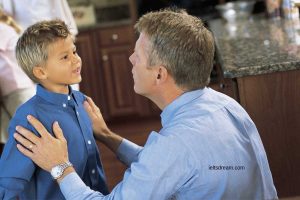 Then my father understood the whole situation and he told me that I have 40 days to reappear in these exams. He encouraged me to prepare for exams and motivated me. So I started my preparations.
Within 40 days, I learned all the concepts properly and also help me to do so. In exams, I performed in the exam very well but I was a little bit worried about the result. Fortunately, by the grace of God, I received the result and I got 75% in it. I was on the Cloud Nine. My parents also felt highly elated.
So after that time, I never see my past and started to work hard. I passed every class with a good percentage. My parents feel proud of me. My father's motivation worked as a boon for me and It still working. So it was a positive change in my life which was a life-changing experience for me. I believe every person should work hard to meet the objectives.
Follow Up Questions–
What are the social changes happening in your country?
Well, I live in India. A variety of changes are happening there in social lives of people such as tradition,lifestyle, family system, rituals and so on. Due to it, people's behaviors are also changing and they like to live alone. apart from it,  a big social change has happened in my country that people are migrating to other nations for work or study.
How rapid changes can effect an individual's life?
Well, quick changes can create troubles in one's life because such the things increase the level of stress. People start behaving weird due to sudden changes.
What should we do to face these changes?
First of all, have patience and never feel nervous in any sudden change. To add to it, you can get advice from your elders to face this difficulty because they have more experience than immature persons.
Do you like continuous changes in your life?
No,never, I don't like it because it can spoil my life. Also, It will make me stressed and nervous. I believe, no one like continuous changes because it creates a plethora of complications. For instance, when I had joined college, at that time, Many sudden changes occurred in my life. Such as using private vehicle to reach college, visiting library daily, new friends, more responsibilities of project works and a lot of presentations and so on.