Sample 1 (always ready to help the needy)
Well, I have been interested in helping others because it gives me a sense of satisfaction. Luckily, I also have some people in my life who love to help others in their leisure time. However, here I would like to talk about Mr. Manpreet Singh who is always ready to help the needy.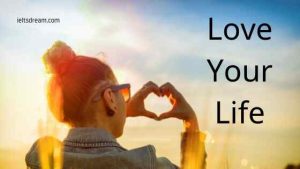 He is my friend and I know him since my childhood. We both had completed our schooling and university studies together. If I'm talking about his physique, he is tall and average build psyche. Although he is a software engineer by profession, he always comes forward if anyone has in trouble. Apart from it, he is the president of the youth health club of my city. His club organized 3 to 4 camps in a month different parts of my province in order to collect blood for the blood bank. In addition to it, through this club group, he saved two hundreds of life till now.
He is a very down to earth person. I remembered, last year he celebrated his birthday with slum children to provide them books, stationery items, and food. Moreover, he is a member of the NGO named "love your life". This NGO works for below poverty lines children to provide them free education and good health.
Whenever he is free, he spent most of the time with NGO children. He gets so many rewards for his humanitarian work. He is very kind-hearted and emotional by nature. Manpreet Singh did not want to see anyone in a difficult situation. He works as a role model for the youth and now so many young boys of my city followed him as well as they started to join his youth club to work for humanity. Recently, he donated his eyes and other body organs. Overall, I feel so proud to have a friend like him and I pray to god, may he live a long and healthy life.
Sample 2 ( leader of a youth club in my village )
Well, I have met with many persons in my whole life who are kind-hearted. They help others with money, food, and clothes. Here I would like to talk about one of them. His Name is Lovepreet who is my childhood friend. We studied together from 1 to 12th standard in the same school. We enjoyed our childhood very much by playing with each other.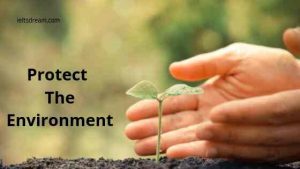 If I talk about his physique, then, he is a tall boy but looks very handsome. His hairs are black as well as he has brown sparkling Eyes which attracts to every girl. Also, his dressing senses good and it mesmerizes me most. Apart from that, he has many unique qualities which makes him different from other persons. Such as he is down to earth person and he is very punctual. He never is late in his appointments or meetings. He respects others as well as he believes in honesty.
Besides, he is a leader of a youth club in my village. He encourages other people to protect the environment. He aware to the public to grow more and more plants. I appreciate him for his contribution to preserving the environment. Moreover, he helps others in their difficult time. Also, he helps poverty-stricken people by giving them food or clothes. He does Volunteering work in his spare time.
Furthermore, we meet with each other twice in a week. We share a lot of ideas and opinions with each other related to social issues such as environment, pollution, and so on. All in all, according to my point of view, he is only a person who helps others in his leisure time in my village. May he live long.
Follow Up Questions–
Why people like to help others?
Well, according to my point of view, persons who like to help others, are kind-hearted. They can't see anyone in problems. After doing help, they feel a sense of satisfaction. In addition, some human beings like to improve the condition of poverty-stricken people in society.
Do people can improve their image in society by helping poor people?
Yes of course, they can. For instance, nowadays leader do volunteering works for people and citizens start giving them more respect than others. So, leader improve their personality in human society.
Do you think people should take part in volunteering works?
Yes definitely, persons should do volunteering work because through it they can put their contribution in the improvement of their nation. They can help poor people to survive in this competitive era by being a volunteer. Apart from that, It helps people to get a break from their mundane routine and enjoy helping other ones.
Have you done volunteering work?
Yes, In my school and college days, I had become part of a team of volunteers. At that time, we painted the houses of poor people in my hometown. Apart from it, we did clean lanes and roads. we did it to make our hometown neat and clean. If I talk about present time, I am a member of a youth club in my town and it has been doing volunteering works.