Sample 1 ( Arabic language )
Well, I belong to city Moga in India and nowadays, it becomes very common to speak more than one language. In fact, in the present time, everyone has known at least three languages such as Hindi, English and their local language, for example, Gujarati, Haryanvi, Punjabi, Marathi, Telugu and so on. Luckily, I have in touch with the few people who speak a foreign language very well. However, here I would like to talk about a person who speaks the Arabic language quite frequently.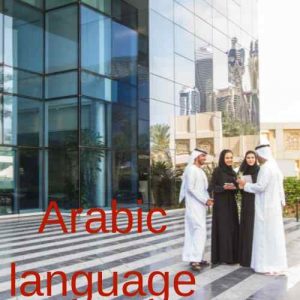 His name is Aftab and he is one of my friends. He is 30 years old and has a great personality. I am talking about his physique, he is tall and average built. He originally hails from India But now he has been living in Bahrain for the last 4 years. After completing his graduation in India, he moved to Bahrain country for employment purposes.
In the starting time of his migration, he did a job as a news reporter in Bahrain. So I think that was the time when he learned the Arabic language in order to survive in Arab countries as well as to get a good opportunity.
Last year, he visited India in order to meet his family. We also planned to go to a tourist place. At that time, I heard the Arabic language on his mouth the first time and I was so surprised to listen to it because he spoke just like a native people.
I personally believe that learning a foreign language is always beneficial for everyone. With the help of a foreign language, now my friend does a white-collar job in a multinational company as well as also doing a part-time job as online journalism. Apart from it, I think his dedication, hard work, and curiosity of learning a new language is the key to success.
I learned a lesson from him that, there is no age limit to learn something new. You only have a willing to learning new things or a new language. All in all, he is a great guy with multi-linguistic skills as well as he gained so many success because of this skill.
Sample 2 (Spanish language)
Well, in the present time, people like to learn new languages such as Italian, French, English and so on. Speaking a foreign language opens doors of opportunities for us. People like to be bilingual. So here I would like to talk about a person who speaks a foreign language well. He is my cousin's brother Lovepreet.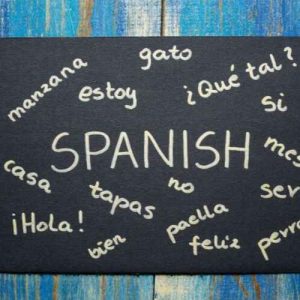 He has been living in Spain for the last 4 years. Lovepreet speaks the Spanish language very well. He is elder than me.
About 4 years ago, He firstly completed his studies in India and then he moved to Spain for work. There, he got a job in a multinational company. So he learned the Spanish language there.
About 3 months ago, he came to India in order to attend a wedding party. , I got a chance to meet him. I saw that he was speaking the Spanish language very well. I was so astounded that how can he speak a foreign language so fast? Because when he was living in India, he was unable to speak English very well. In fact, he is also communicating in the Spanish language with his friends over the phone who was living in Spain also.
Moreover, I requested him to teach me this language. But on the time he didn't have enough time to teach me. So after a week, he went back to Spain. He taught me some words in the Spanish language but unfortunately, I have forgotten it.
All in all, he is a person who speaks a foreign language very well. If I get a chance to learn the Spanish language, then definitely I will do it.
Follow Up Questions–
Why people learn new languages?
Well, according to my point of view, it helps people to survive in this competitive era. Apart from it, some persons learn it to make new friends on social networking sites such as facebook, instagram and so on. But some do it to get admission in international universities.
How people learn foreign languages in India?
In India, many people like to join institute to learn foreign language. They pay money for it. Apart from it, few people join online classes of native speakers of alien languages. In addition, a group of persons, visit foreign countries and live there for long time. Through it, they learn foreign language by interacting with natives.
Do you think we can learn a language perfectly?
Well, it depends on a person's background. If his or her family is well educated or can helps him or her in learning new language, then definitely, he or she can learn it properly. For instance, nowadays, most of parents are literate and they start teaching  foreign language to their children from childhood. Through this method, one can easily learn language in perfect manner.
Do children learn easily or adults?
Well, according to my point of view, kids can easily learn anything because they have more grasping power that adults. Apart from it, they learn new thing with more curiosity and keenness. I believe that children learn new things as beginner and only a beginner can learn with patience and interest.
How can a foreign language help you?
Well, a foreign language opens a door of opportunities for us. Firstly, it enables us to communicate with foreigners in their native language. Secondly, nowadays, some multinational companies require only that staff who know English or other alien language. Thirdly, students can get admission in well renowned university in alien nation. Last but not the least, after learning international foreign language, one can go on world tour.