The graph shows the number of books read by men and women at Burnaby Public Library from 2011 to 2014.
---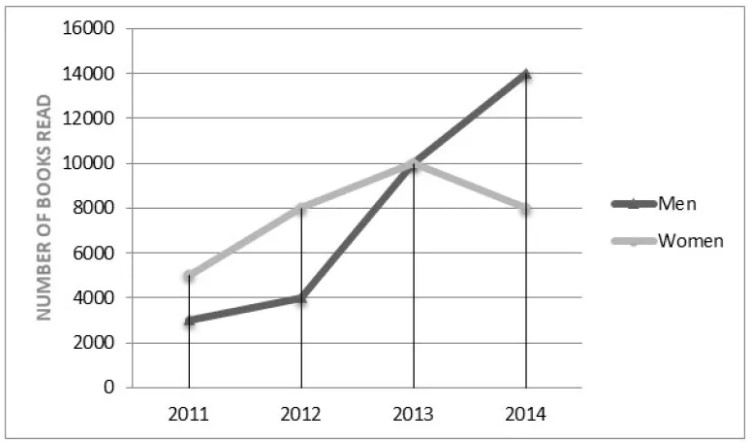 The line graph depicts the books read by genders at Burnaby local library within four years.
Overall, in starting, most of the women showed interest in reading books in the library. Whereas from the last second year, men were the highest among ladies in reading various books.
At first glance, in 2011, in the beginning, nearly 3,000 were males in the library for keenness to read the book, in comparison to 5000 females on the first day in the library. Moreover, until 2012 the number of people rose, including ladies and gents.
However, in 2013 and took some place of women by gradually upsurging and reading 10,000 books. Between 2013 and 2014, there was a drastic change, in which the number of books read by girls dropped down to 8000, whereas boys maintained their track and reached the summit by reading 14000 books at Burnaby public library.
\Follow Us Our Facebook Page For Updates related to IELTS material