The pie charts below show the most common advantages and disadvantages of Bowen Island, according to a survey of visitors. Summarise the information by selecting and reporting the main features, and make comparisons where relevant.
---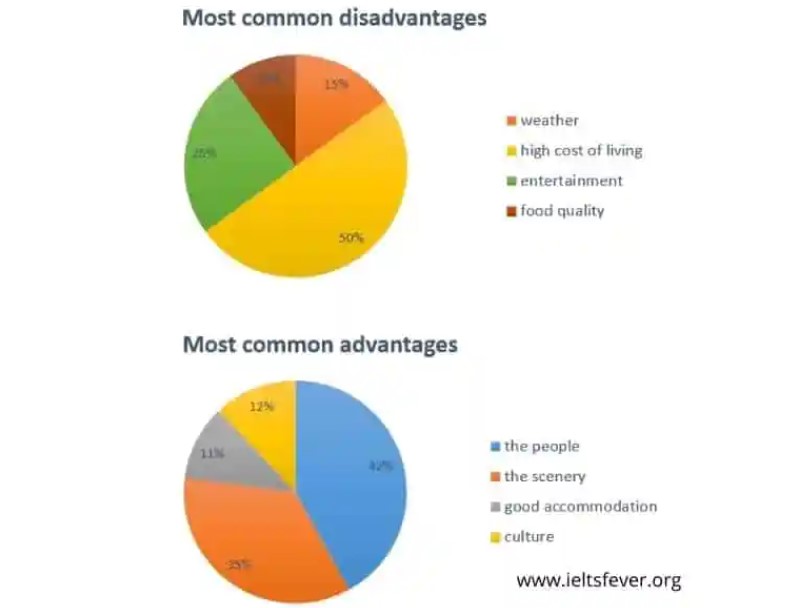 Sample Answer of The Pie Charts Below Show the Most Common Advantages and Disadvantages of Bowen Island
As per the Survey on visitors, the pie charts illustrates the most similar advantages and disadvantages of Bowen Island.
On Bowen Island, travellers liked most the people from the island who is 42% and maximum among other advantages such as the scenery (35%), and the least benefits are their accommodation and their culture which is 11% and 12% respectively.
Although there are several disadvantages which came into highlight after the survey on visitors and found that living expense is too high and cover almost 50% of the disadvantages after this the second least likeable was their entertainment which is 25%. Lastly, the quality of food and weather was also disliked by the visitors which is 10% and 15 % respectively.
Overall, on the island, visitors like the people on the island most; however, the cost of living is high.
Follow Us Our Facebook Page For Updates related to IELTS material