You work in a company and need to take a certain course. Write a letter to your manager and say
Explain why you need this training course.

Where and when will you take it?

How will the company benefit from it?
Dear Mrs. Sumit,
I am writing this letter with regard to the training on " PRINCE2" course happening on this weekend in our city.
As you are aware,  I am managing 4 different teams and 7 clients with multiple projects at the same time which requires an immense planning and execution, to make sure that we are delivering with required the quality within given time to the client. While our clients are demanding ad they are setting up new benchmarks every time, thus to manage everything in a structured way.
This course is having 3 full days of training followed by the case studies, and this is going to be conducted in La Case Hotel which is not too far from our office. Hence,  I would request you to register me for this course through their website.
I hope you will find this course useful for our organization and allow me to attend it for 3 days. Looking forward for your positive response in this regards.
Regards,
Manish
Write a letter to your friend about a job offer that can be suitable for him/her and say
Regards Regards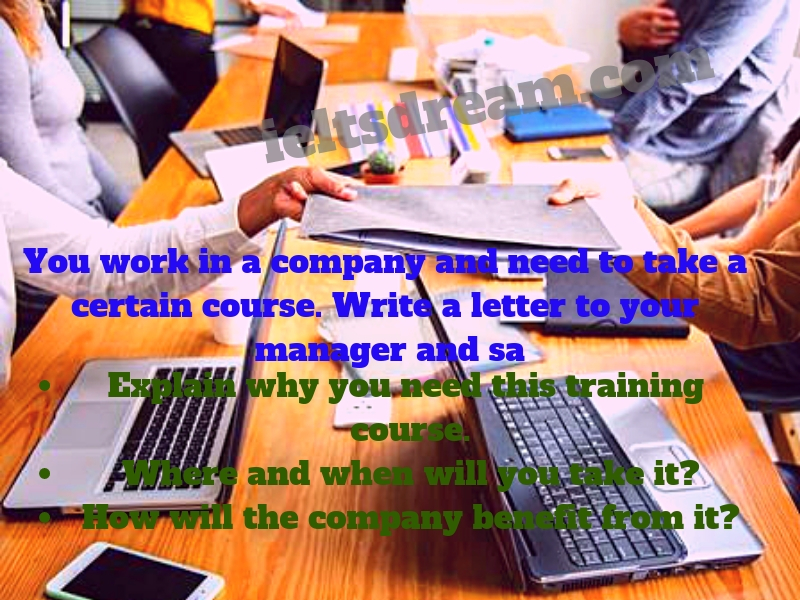 You work in a company and need to take a certain. Write a letter to your manager and say You work in a company and need to take a certain. Write a letter to your manager and say 
You in a company and need to take a certain. Write a letter to your manager and say You in a company and need to take a certain course. Write a letter to your manager and say