Sample 1 ( "dance Deewane" competition )
Well, I have been interested in taking part in the competition because, in this way, I learn something new as well as gain new skills such as teamwork, leadership, competitive skill and so on. In my school and college time, I won so many prizes. However, hair I would like to talk about a prize that is my dream to win.
I would love to get a first price in the "dance Deewane" competition which is hosted by Mr. Arjun Bijlani. This Competition is held every year and participants from the different states of India take part in it. This competition is a combination of 3 generations who performed together and showed their dancing skills. In the audition round, judges choose the best 50 candidates.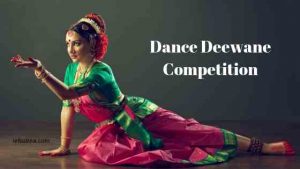 In the next round, jury members gave them a specific form of dance as a challenge to perform in front of an audience . After this round, only the top 10 candidates will go forward. Participants received points from judges as well as the audience. On the basis of these points, they are entered in the last round. At the final round, the first runner up achieves a title of dance Deewane as well as a trophy. In addition to it, the winner got a huge amount of approximately 1 crore Indian rupees as a reward. He or she also gets a chance to do choreography in Bollywood movies.
So there are some reasons why I want to get this prize. First of all, Madhuri Dixit is my role model and it's my dream to meet as well as work with her. So, it gives me the chance to do so because she is a jury member of this competition. Secondly, the winner of this competition will receive a huge amount of money which help me to open my dance academy. Last but not least, this dance show broadcast on national TV channel colors through which I would gain name and fame very easily. So that's why I want to take part in this competition and love to win it.
Sample 2 ( village painting competition )
Well, the prize fills our life with happiness and excitement. I love to take part in competitions and win prizes. In my whole life, I have won many prizes by participating in some competitions such as swimming, cooking, cycle race, eating food and so on.
But here I would like to talk about a special prize which I want to win. That prize is related to a painting competition. I Explain it briefly. Actually, the youth club in my village organizes a group of competitions every year. The leader of this group encourages villagers to take part in this competition. In the following December, they are going to organize a painting competition as well as other competitions as they did during the last time. I am very excited because they have organized a painting competition for the first time. So I would like to take part in it for the following reasons.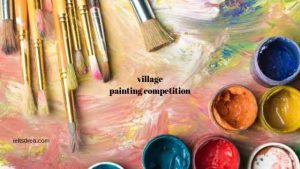 First of all, the price of this competition is 20000 rupees which is a big amount for the winner. Along with this prize, the winner will get a chance to meet a famous painter in my district named Deep Kumar.
Apart from it, the winner's painting will be present in an exhibition which organizes every year in my district by authorities. Along with this, the district officer will give another reward to the winner of the painting competition. In addition, the winner will get name and fame by performing better in this competition.
So for the above reasons, I am waiting to take part in it. Moreover, after winning this competition, I would take painting as a profession of mine as well as I will get orders to draw paintings for people.
Overall, I am working hard to meet this objective. As soon as December will come, I will register for this competition. After winning it, I will on cloud nine and I want to make my parents proud of me.
Follow Up questions–
What type of competitions are organized in schools?
Well,  a number of competitions are organized in schools such as painting competition, musical contests, cycle race, writing, and so on. Kids like to take part in competitions and win prizes. I also took part in several competitions during my school days.
Do you think parents should insist their children to take part in competitions?
No they don't. if they do such a thing then, they can spoil the future of their juveniles. It will be like a burden on offspring's mind. I believe that parents should motivate their children to take part in competitions according to their kids' interest.
Do you think government should organize competitions on national or international level?
Yes, government should do it because it will help us to know about the talent of other people who are living in another part of country or world. Competitors can get name and fame through it. Along with it, I attaches one state with other state or one nation to other nation.