The plans below show the home and plans for its redevelopment. Summarise the information by selecting and reporting the main features and making comparisons where relevant.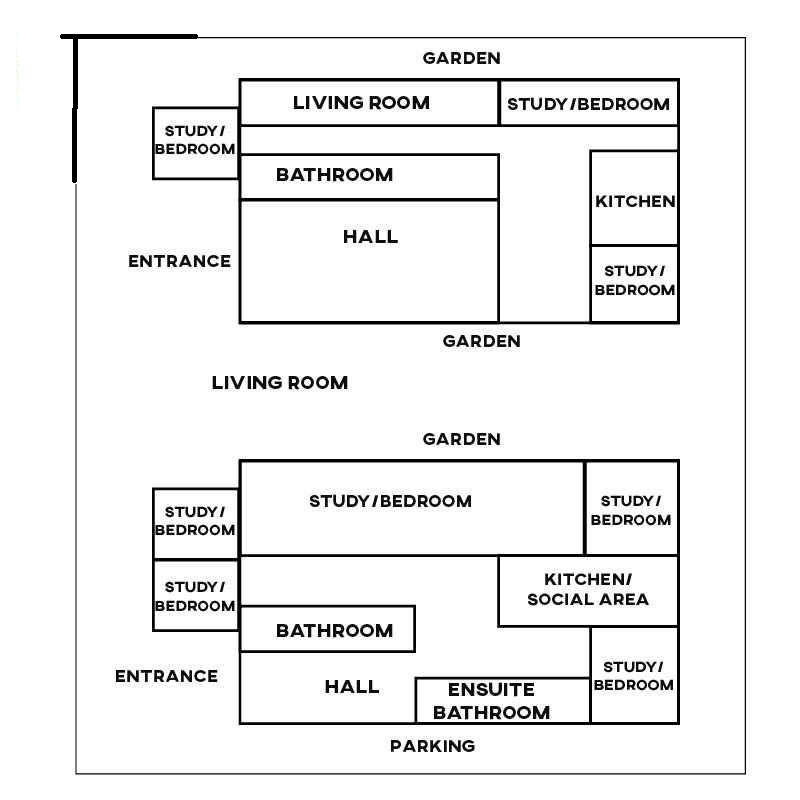 The maps illustrate the details of the home architecture plan as well as the renovation plan of that house.
Overall, there will be extensive development regarding the construction of the living room, kitchen, parking and so on.
An in-depth analysis of the maps reveals that the home presently contains a single study/bedroom behind the entrance that will be doubled in the future. It is apparent that in the present plan after the entrance a big hall, while in the future a quarter portion divided for bathroom and another quarter divided for ensuite bathroom. Even though the living room seems to be small in the present plan, it makes a big study bedroom in the future. On the right side, the kitchen is extended with a social area in plans. There is no charge for the study bedroom in the right side corner of the present and plan.
Furthermore, outside the home witnessed, the outside lower garden replaces with parking slot, the top of the garden will remain unchanged.
Follow Us Our Facebook Page For Updates related to IELTS material
Also, Read The Expenses Per Week of a Retired Single Person